ASA Electronics has developed a brand new, low-profile source unit for use with our Klipsch Marine sound system. With 200 watts of power, the KMC2 is the perfect match for our full line of powerful Klipsch Marine speakers and subwoofers to give you concert-quality audio on deck. Bluetooth streaming, MP3 and WMA playback via USB, as well as traditional AM/FM radio options ensure boaters can create the perfect setlist to fit their mood.
We know that there will be times when some members of your party will want to rock out while others want a more relaxed day on the water. When installed with the KMC1DSP digital signal processor, the KMC2 source unit gives boaters four-zone and subwoofer volume control to keep everyone happy.
Like all Klipsch Marine products, the KMC2 is designed for a full day of sun and surf, with UV and corrosion-resistant and waterproof materials. The full-color TFT display is readable in direct sunlight and uses circular polarization, making it easy to see even wearing polarized sunglasses. For more uncertain weather days, we have incorporated NOAA 7-channel weather band radio to keep you ahead of pop-up storms.
The Klipsch Marine KMC2 Source Unit will be available on select 2021 MasterCraft boats.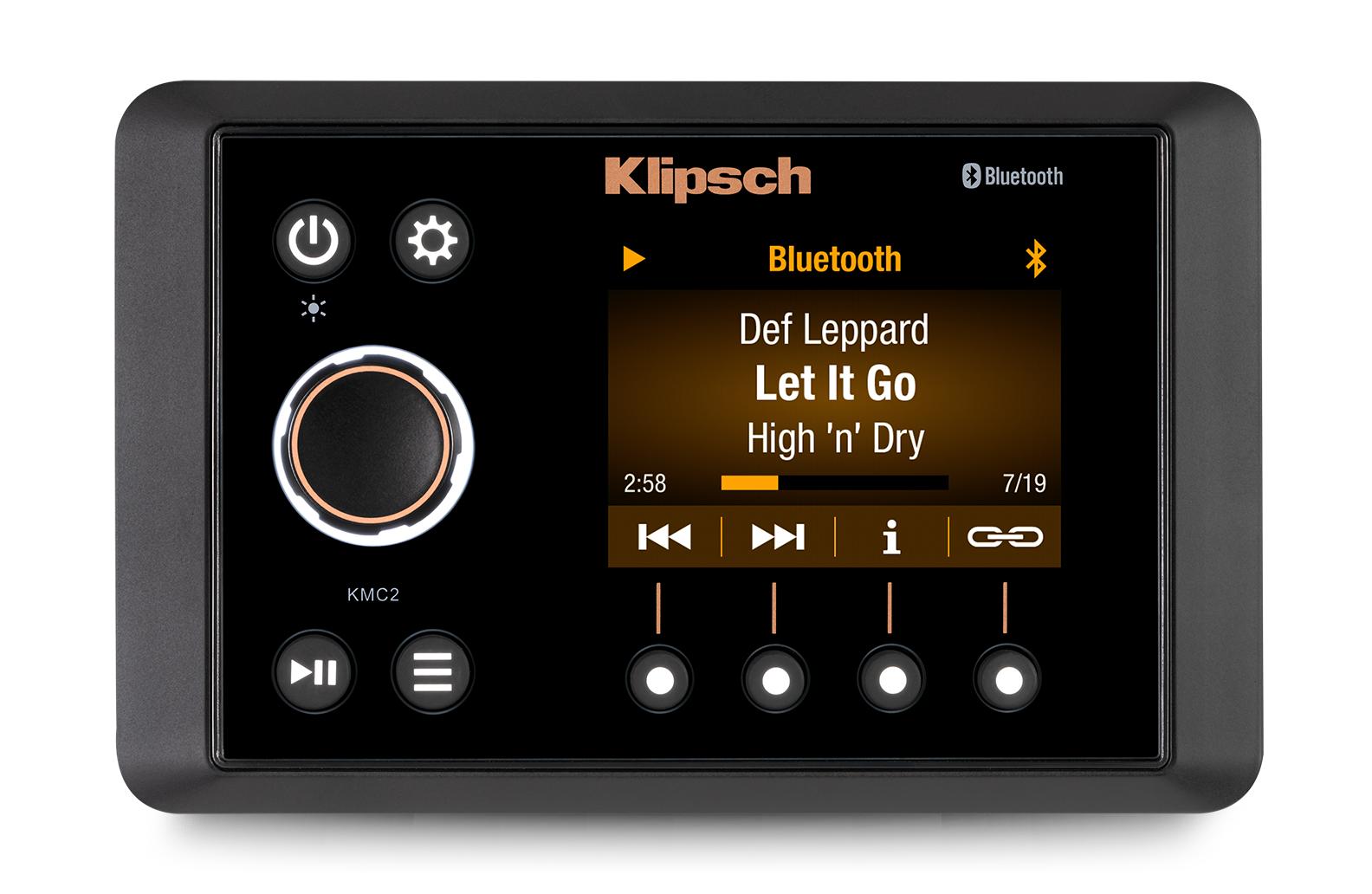 About Klipsch Audio
In 1946 Paul W. Klipsch, inventor, acoustics pioneer, and maverick, founded Klipsch Audio with the sole purpose of bringing the power, detail, and emotion of the live music experience into his living room. Through the use of highly efficient speaker designs, handcrafted cabinetry, and a thirst for real engineering breakthroughs – Klipsch, the great American loudspeaker company, was born in Hope, AR. Today, our diverse range of quality audio products includes speakers and headphones for almost any consumer and professional application – including cinema, whole-house, wireless, home theater, and portable offerings. Honoring our founder's legacy, Klipsch continues to be the legendary high-performance brand of choice for audiophiles and aficionados around the world. We are the Keepers of the Sound®.
Klipsch® and Keepers of the Sound® are registered trademarks of Klipsch Group, Inc., registered in the U.S. and other countries. Klipsch Group, Inc. is a VOXX International Company (NASDAQ: VOXX).